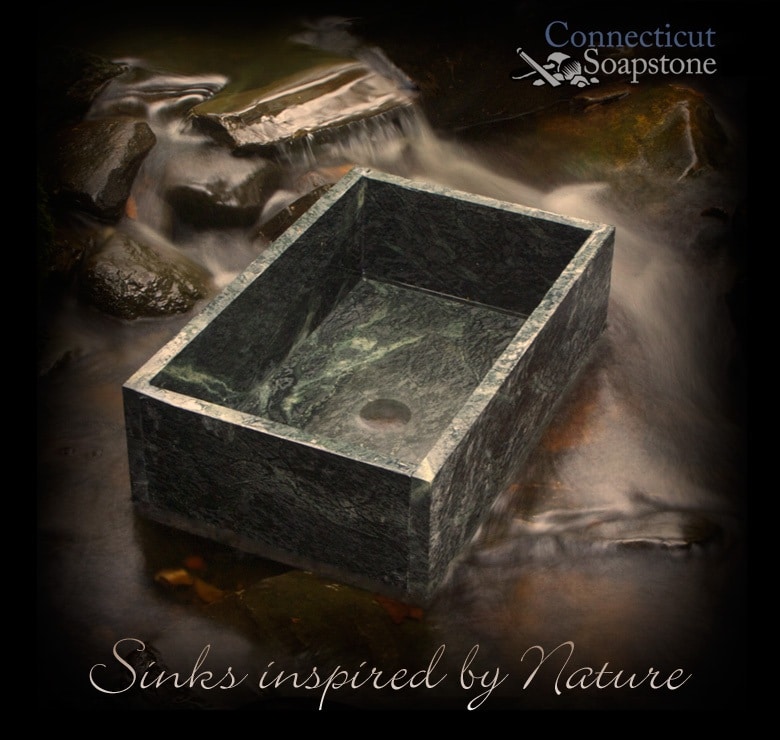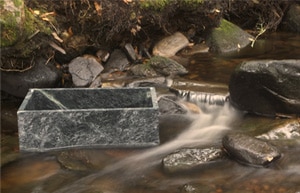 Connecticut Soapstone Sinks: Made to Last a Lifetime
Our stunning soapstone sinks come in a variety of standard sizes or can be custom made to fit your specifications. Connecticut Soapstone sinks are assembled with CNC precision from 1.25" slabs. For kitchens, bathrooms, laundry rooms, and even utility rooms, Connecticut Soapstone Sinks will look great throughout your home!
Purchasing one of Connecticut Soapstone's exquisite Soapstone sinks will be a home remodeling decision you will be proud to show off for years to come. While other stones have a propensity to soil, Soapstone is impermeable to chemicals, acid, and water making it the ideal material for sinks. It is practically maintenance free, only needing an optional mineral oil or beeswax treatment to enhance the natural darkening process, if desired. Furthermore, cleaning your soapstone sink can be done with any of the common household cleaners, no need to buy special sealants or other "hard to find" often harsh chemicals.
Soapstone is composed of several minerals, but the most abundant is talc. Soapstone, because of its additives, is harder than talc, and hence suitable for high traffic areas such as the kitchen.
Our soapstone sinks are fabricated with precision and assembled with the highest quality of craftsmanship to meet each homeowner's unique needs. Whatever you have in mind, the only thing that may surpass the sheer beauty of a soapstone sink will be its unmatched practicality. Whether you choose one of our standard sizes of Soapstone sinks or prefer a custom made model, you will fall in love with the natural elegance of soapstone.

More colors available. Please contact us for more information.